Traces (2015)
Judith Charles Gallery, New York

Solo exhibition.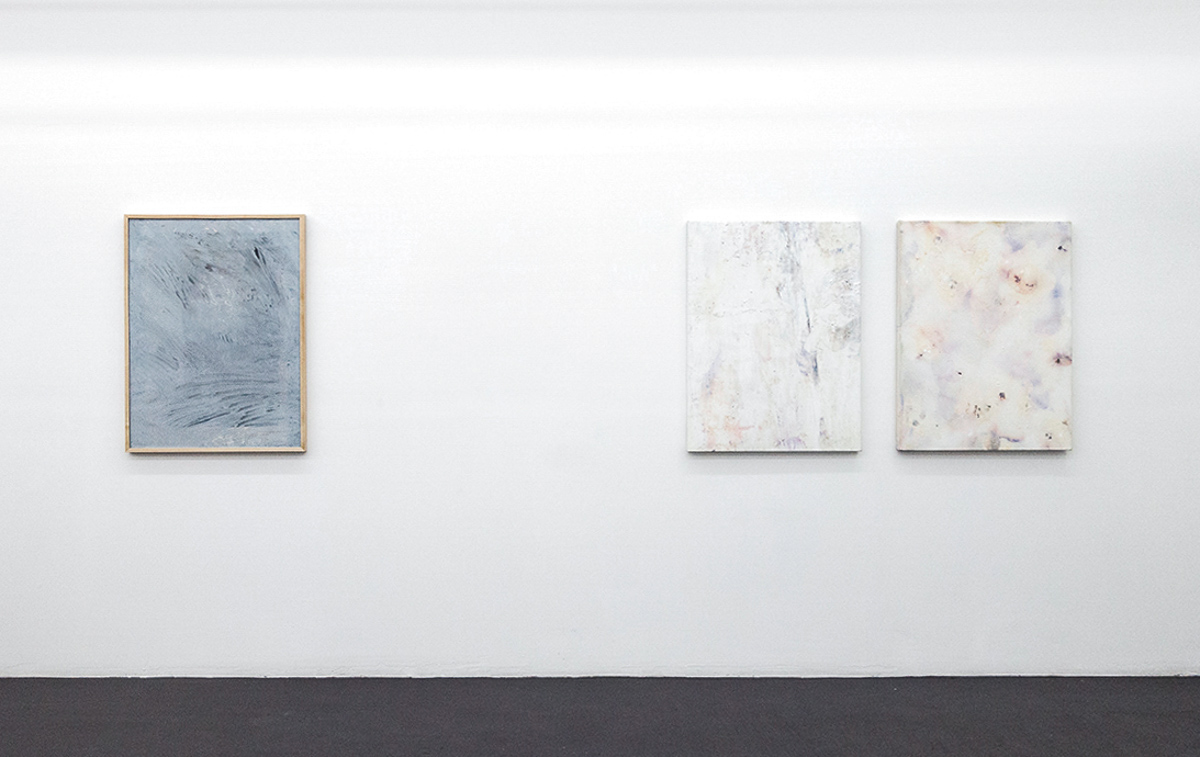 **

Judith Charles Gallery is proud to present Traces, a new exhibition by Garrett Pruter. With Traces, Pruter continues his exploration of the malleability of memory through photography-based painting. Highly experimental, Traces represents Pruter's most process-oriented work to date. His new series of stain paintings are created from a unique subtraction of photographic imagery and their reconstitution on classical supports.

Part of Pruter's process is to selectively subtract the pigment of his collected photographs by slowly bleeding them directly onto the work's surface. With some of the paintings, where the composition seems quite spare, the works have in fact gone through many layers of addition and subtraction, through a back-and-forth process of erasure and creation, not unlike a palimpsest. The resulting built-up marks mimic naturally occurring formations such as puddles, crevices, sediment, and mold.

Pruter has collected vernacular photographs and slides since his teenage years, generally drawn to photos that have not been treated as precious objects and, through time, have taken on a naturally weathered appearance. While in his own possession, the photos are still handled haphazardly, allowing the physical transformation of a new patina acquired through the artist's own travels and experiences.

He is also interested in the physical journey that photographs endure within their lifespan and the wear and tear that they take on as they transfer hands and ownership through multiple generations. Many of the photos he acquired during his travels this past year through France, Hungary and Georgia contain images of the very landscapes Pruter was traversing. This created, for him, a feeling of multiple gazes and vantage points that he would later reexamine during the process of creating this exhibition.

The stains, smudges, and tears in the paper provide evidence of time's natural distortion of reality. The gradual build up of these marks aided as compositional devices for the paintings in this show.